Taxi transfer to Viva Mayr Clinic
 

Low cost private transfer to Maria Worth  from Ljubljana

  Reliable and low cost taxi transfer to Viva Mayr clinic -Maria Worth Austria. If you wonder how to get to Maria Worth or how to book a transfer to Viva Mayr in Maria Worth, you came to right place.World famous detox and medical centre Viva Mayr (Das zentrum for moderne Mayr-medizin) is located 82 kilometers away from Ljubljana airport. The nearest airport to Mayr clinic is actualy the one in Klagenfurt Austria, that is situated less than 20 kilometers away. Due to poor international connections from Klagenfurt airport, most often guest of Viva Mayr or Original FX Mayr, choose Ljubljana airport as landing destination. Third option to get to Maria Worth is from airport in Salzburg that is at 209 kilometers distance away.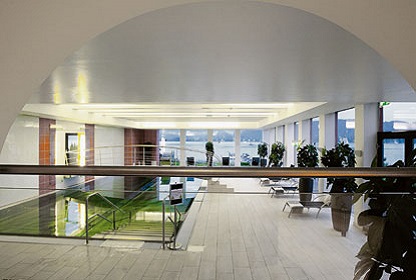 Our company offers realible private transfer to Worthersee Viva Mayr clinic from Ljubljana airport for 90 eur and Ljubljana train station per fare of 99 eur. The same rate aplies also for return transfers and is valid for the shortest route through mountain Pass Ljubelj (1516m asl).Second option is going through Karavanke tunnel,thus avoiding unconfortable road through mountain pass.Route through Karavanke tunnel is more expensive option, due to extra tunnel fees plus Vignette and costs in total 110 euros. Sometimes in winter can happen that passing tunnel is the only option, specialy if there is a lot of new snow on the road. We provide also transportation from airports Salzburg,Graz and Vienna, as well as from airports in neighboring Italy.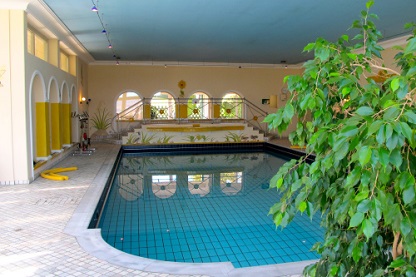 All prices listed are final no matter number of passengers (up to 3), luggage or time spend on the road.If you choose to book a transfer, our driver will wait for you at the airport having a sign with the name you submited. In about an hour you will already be at the clinic you booked.For return transfer our driver will wait for you at the reception desk at the time desired for departure. Please call us for more information, or send us an email inquiry on airtrail.slovenia@gmail.com Operators in dispatch centre are available for you in English,Russian and German language.

Book transfer online in matter of minutes

Call us at +386 41 281 228

Taxi transfer to Viva Mayr Clinic from Ljubljana airport 90 eur
Taxi transfer to Viva Mayr Clinic from Ljubljana city 99 eur
Taxi transfer to Viva Mayr Clinic through tunnel (LJ) 110 eur 
Taxi transfer to Viva Mayr Clinic from Graz airport 179 eur
Taxi transfer to Viva Mayr Clinic from Salzburg 279 eur
Taxi transfer to Viva Mayr Clinic from Vienna 339 eur
Taxi transfer to Viva Mayr Clinic from Trieste 199 eur
Taxi transfer to Viva Mayr Clinic from Venice 299 eur
   * limousine car for 3 pax and 3 suitcases , Minivan costs are 40% higher*
  Airtrail Slovenia guarantees all rates on Taxi transfer to Viva Mayr Clinic page for transfers from international airports to Worthersee Mayr Clinic. Both Mayr clinics in Maria Worth Via Mayr Das zentrum for moderne Mayr-medizin and The Original FX Mayr Health Center are  charged at same rate.Taxis and transfer from Ronchi del legionari Trieste  to Maria Worth in austria are billed included italian taxes.Transportation from nearest airport to Maria Wort Mayr clinic last only 20 minutes but is charged 80 euros as we do not have taxi stand at local Klagenfurt airport. Price for transfer from Salzburg to The Original FX Mayr Health Center Dellach and  Viva Mayr Worthersee clinic is posted with parking costs included. Taxi from Ljubljana airport to Maria Worth Mayr clinic and The Original FX Mayr Health Center in Dellach is billed with slovenian taxes included. Tags Taxi Ljubljana Maria Worth, taxi ljubljana airport Maria Worth,transfer to Maria Worth Viva Mayr from Ljubljana, connection to Maria Worth Mayr from Ljubljana train station, transfer from Salzburg to Maria Worth Mayr Viva clinic,taxi transfer to Viva Mayr Clinic. Geo tag worthersee,Maria worth,Ljubljana,Lubjana, Brnik,Slovenia, Austria Dellach Thank you for visiting our webpage