Taxi transfer to Vienna
 

Individual transfer from Slovenia to Vienna Austria
 Private taxi transfer to Vienna Austria from Ljubljana airport or Ljubljana city. Austrian capital Vienna is at 388 kilometers distance from airport Ljubljana. Because all the path to Vienna leads along the highway, it can be reached in a bit less than four hours ride. Please check below cost for transfers and how to contact us information. You can also book your Vienna transfer directly online if you click here.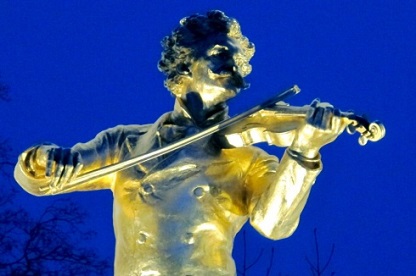 Vienna's first recorded history is traced back to the Romans, who founded it in the 1st Century as a defensive outpost against Germanic tribes. Vienna was for a long time home of the Habsburg court. First as the Imperial seat of the Holy Roman Empire, then as capital of the Austrian Empire, and later of the Austro-Hungarian Empire, which finally fell after WWI. This part of Vienna´s history left a lasting trace on the culture, that exists here even today. Vienna's residents are often overly formal, very polite forms of address and formal dress attire. On the other hand, its residents can be equally modern and progressive.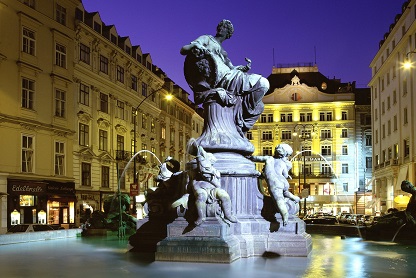 The Austrian capital is today a modern turbulent city, a mixture of high tech development and old days grandiosity. As it was always a city of high culture, so it is the case today. Vienna was home to Mozart, Beethoven, Haydn to mention just a few of world-renowned artist. In the present day, visitors admire choir boys from Vienna, as well as new electronic music styles in rich club scenes present in the city.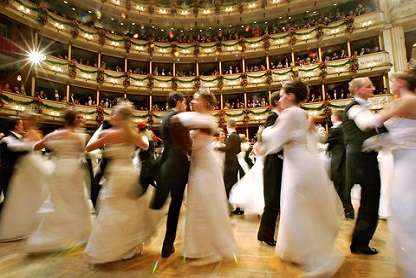 When mentioning Vienna, one should not pass its coffee culture. "Let's have a coffee" is a commonly heard phrase, because despite americanization and Italian-style espresso bars, the "Kaffeehauskultur" is still a big part of social life in Vienna. People still meet at Kaffehaus to drink a cup of coffee, hear the news, see friends, or to meet their future love.
  Airtrail Slovenia offers private transfer from Ljubljana city to Vienna for a fixed price 299 eur. We provide transfers from Ljubljana city as well as from tourist spots Bled, Piran, Portoroz, Lipica. Our vehicle park includes normal sedan cars, station wagons and minivans for up to 8 people. Cars are on average 3 years old, regulary checked and airconditioned. All drivers speak at least one (English) foreign language and have an official license for providing taxi service. For more information on services and prices call our number +386 41 281 228, we speak English, German, Russian and Serbian. You can also send us an email inquiry airtrail.slovenia@gmail.com
Call us at +386 41 281 228 
 All costs included, door to door transfers:
Taxi transfer to Vienna from airport Ljubljana 319 eur
Taxi transfer to Vienna from city Ljubljana 299 eur
Taxi transfer to Vienna from Bled lake 339 eur
Taxi transfer to Vienna from Bohinj lake 359 eur

Taxi transfer to Vienna from Postojna 359 eur

Taxi transfer to Vienna from Piran 399 eur
Taxi transfer to Vienna from Portoroz 399 eur
Taxi transfer to Vienna from Koper 389 eur
Taxi transfer to Vienna from Celje 299 eur
Taxi transfer to Vienna from Lipica 369 eur
*cost for transfer with saloon limousine max 3 people
 Airtrail Slovenia service provides private transfer from airport Ljubljana to Vienna, corporate transfers from Ljubljana city hotels to Flughafen Wien, private shuttle from airport Ljubljana to Vienna Austria,  group transfers from city Ljubljana to Austria Vienna. Prices for a taxi from Ljubljana to Vienna and taxi from Ljubljana airport to Vienna are fixed, additional discounts apply for return long-distance transfers. Taxi transfer to Vienna airport is charged the same as transfer to Vienna city address or hotel. Taxi transfers to Vienna from the starting address in Austria Klagenfurt and Villach are optional. Private transfers from the Bled lake to Vienna are available only if pre-booked. Best offers for individual taxi transfer from Slovenia to Vienna with online reservation and booking, private driver connection Flughafen Wien from Slovenia. Low-cost taxi transfer from airports in the vicinity of Slovenia Ronchi Trieste to Vienna, Venice Marco Polo to Austrian capital Vienna. Airport shuttle Vienna Ljubljana, airport shuttle Vienna Bled. Geotag Ljubljana, Laibach, Vienna, Wien, Slovenia, Austria. thank you for visiting Taxi transfer to Vienna page!