Taxi transfer to Graz
Private transfers between austrian Graz and Ljubljana
   Secure and comfortable taxi transfer to Graz from Ljubljana Slovenia. Austrian town with regionally important airport Graz-Thalerhof , is located at 194 kilometers distance from slovenian capital Ljubljana. Due to good transportation links it takes about two hours to reach second-largest city in Austria.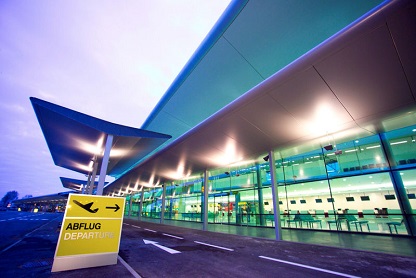 Graz is the second largest town in Austria after Vienna and the capital of the federal state of Styria.Graz or Gradec in slovene, has a long tradition as a student city. All six universities in Graz have more than 44,000 students and they are after universities in Vienna in the top place on wish list for the mayority of them.
 Central "Old Town" in Graz is one of the best-preserved city centres in Central Europe. Bricks and walls inside old town could tell us a million different stories since Graz is a town with a long history.Historically and culturally, Graz was for centuries more important for Slovenes than the capital of Slovenia Ljubljana.This should  not be surprising. With the ex-Yugoslav frontier 40 kilometers away and the Hungarian some fifty, Graz looks towards south-eastern Europe as much as a door and a wall at once. Graz is the truest microcosm of the Ostmark , the defensive outpost which gave Austria its name and its mission.
  Airtrail Slovenia provides secure and inexpensive transfer from Ljubljana to Graz per flat rate of 169 eur. We offer transfer from Ljubljana city as well as from tourist spots Bled, Piran, Portoroz, Lipica, Postojna. In our car park, we have at disposal sedan type of cars, stationwagons and minivans for up to 8 people.Cars are in average 3 years old, regulary checked and airconditioned. All drivers in our team speak at least one foreign language (English) and have official licence for providing taxi service. Call us for more details, we are available 24h on number +386 41 281 228 in english,german and russian language. Or contact us via an email inquiry: airtrail.slovenia@gmail.com
 Call us now, we are available 24 hours!
Call +386 41 281 228 
Prices for door to door transfers all costs included:
Taxi transfer to Graz from airport Ljubljana 189 eur
Taxi transfer to Graz from city Ljubljana 169 eur
Taxi transfer to Graz from Bled lake 209 eur
Taxi transfer to Graz from Piran 269 eur
Taxi transfer to Graz from Portoroz 269 eur
Taxi transfer to Graz from Koper 249 eur
Taxi transfer to Graz from Celje 159 eur
Taxi transfer to Graz from Lipica 229 eur
    * for limousine transfers max 3 passengers
  Airtrail Slovenia guarantees prices as listed for transfer from airport ljubljana to Graz, taxi transfer from airport Ljubjana to airport Graz-Tempelhof, shuttle from airport Ljubjana to Graz city centre, private transfer from city ljubljana to Styria Austria.Best offers for individual taxi transfer from Slovenia to Graz in Austria, low cost private shuttle link to Graz from Bohinj lake, Bovec, Postojna,Izola,Kranj,Kranjska gora. We also offer shuttle connection from slovenia to austrian towns Innsbruck, Salzburg, Wels, Sankt Polten, Dornbirn, Steyr, Feldkirch, Bregenz.Cheapest taxi transfer to Graz from airports in vicinity: Ronchi Trieste,Pleso Zagreb,Venice Marco Polo. Thanks for visting our site. Geo tag Ljubljana,Graz,Gradec,Flughafen Graz ,Slovenia,Austria