Taxi transfer to Treviso
Private transfers to or from Slovenian tourist spots
   Under normal traffic conditions, taxi transfer to Treviso takes around two and a half hours as Treviso is located at 230 kilometers distance from Slovenian capital Ljubljana. There is additional 25 kilometers distance from the main international airport in Slovenia- Ljubljana or Jože Pučnik airport. Please scroll down for contact information, or book your Treviso transfer to or from Slovenia online here.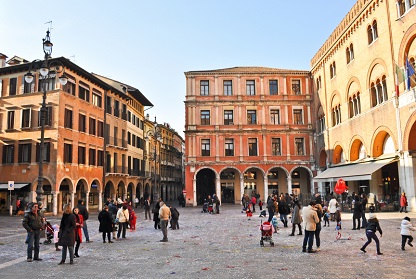 Treviso is not among the larger cities in Italy, but has a long and rich history. The history of the Treviso land is inseparably linked to that of the Venetian Republic, which ruled lands in this area for a long time. Venetian rulers wanted to get the wood from trevisian land, an important resource in those days. Wood which was necessary for the construction of the Venetian fleet, that dominated the Mediterranean sea for centuries. In More recent history, beautiful sites like the Mount Grappa, Montello, and both sides of the Piave River were an unfortunate environment for some of the worst battles in the First World War.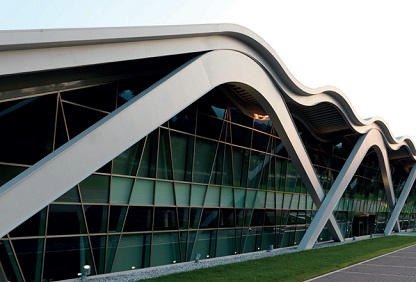 Even if Treviso has a rich history, today it is mostly known as an industrial giant and home to headquarters of clothing names Benetton, Sisley, Stefanel, Diadora and Lotto Sport Italia, appliance maker De'Longhi and bike maker Pinarello. Even if a small one, airport-Antonio Canova is often chosen by Slovenians for good and low-cost connections. A lot of readers will also know Treviso for being the original production area of the Prosecco wine and being the city where well known Italian dessert Tiramisu originated from.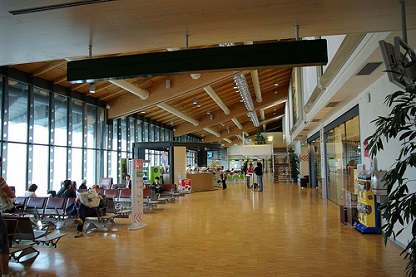 Airtrail Slovenia offers private transfers to or from Treviso per fixed rate of 200 euros. Our fleet offers various possibilities of transportation, from sedan and station wagon cars, to family vans and minivans for up to 8 people. All cars are on average no older than 3 years, regularly checked and airconditioned. All our drivers have many years of experience, speak English and hold an official license to provide taxi service. Call us for any additional information needed, or to get a specific quotation. Our team of operators is available around the clock on phone number +386 41 281 228. Or contact us via an email inquiry: airtrail.slovenia@gmail.com
Call us now, we´ll do our best to satisy you!
Call +386-41-281-228
 Transfer prices listed with all costs included:
Taxi transfer to Treviso from Ljubljana airport 220 eur
Taxi transfer to Treviso from Ljubljana centre 200 eur
Transfer to aiport Treviso from Ljubljana city 200 eur
Transfer to airport Treviso from Bled lake 250 eur
Taxi transfer to Treviso from Bohinj lake 270 eur
Taxi transfer to Treviso from Kranjska gora 299 eur
Taxi transfer to Treviso from airport Klagenfurt 310 eur
Taxi transfer to Treviso from Zagreb Croatia 320 eur
Taxi transfer to Treviso from Graz 360 eur
Taxi transfer to Treviso from Zrce island Pag 390 eur
  * transfer with sedan car, Minivan costs are higher
  Taxi transfer to Treviso info and legal. Airtrail Slovenia guarantees all listed prices for private shuttle service from Slovenia to Treviso on the day of booking. Transfers from Piran to Treviso, private driver service transfers from Portoroz to Treviso, taxi from Koper to Treviso, taxi from Rijeka to Treviso, taxi from Pula to Treviso cost is determined by previous agreement. Transfer connection from Lipica to Treviso, Postojna to Treviso, Skocjan caves to Treviso shall be charged from the starting point in Ljubljana. LJU airport transfers to Treviso and shuttle from Ljubljana Brnik to Treviso are quoted without highway fees. Bled lake private transfers to Treviso airport, or Bohinj lake private shuttle to Treviso airport can be booked only with 24 hours advance notice. Airport ski shuttle Treviso - Kranjska Gora Slovenia is available in wintertime, exact schedule is determined every season. Geotag Treviso, Italy, Venice, Dolomites, Slovenia, Ljubljana, Antonio Canova airport. Thank you for visiting taxi transfer to Treviso page