Taxi transfer to Otocec
 Connection to castle Otocec and Novo mesto Slovenia
  Reliable and inexpensive taxi transfer to Otocec, from airports in Slovenia and abroad. Otočec, that is most famous for its charming castle, is at 79 kilometers distance from slovenian capital Ljubljana. There is exactly 100 km to Otočec from Ljubljana airport and 80 km distance to Pleso airport in Zagreb Croatia. As there are highways connections leading towards Otočec from Ljubljana, as well as from Zagreb, usual driving time is around one hour.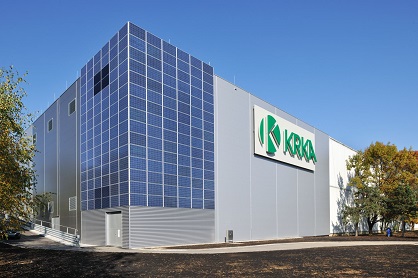 Otočec is a small village situated not far away from Novo mesto , industrial and cultural centre in southwest of Slovenia. Novo mesto is a home for slovenian industrial giants, as pharmaceutical company Krka, or Revoz where the smalest of Renault cars named Twingo is produced.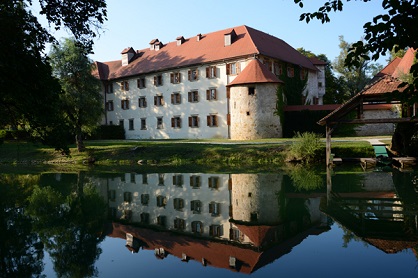 Otočec Castle , a gem rising from the mists of the Krka River, is the only water castle in Slovenia and far around. Its first foundations were built in 13 th century and its today appearance was constructed during the Renaissance when it became the property of the chief commander of Slavonia march. Otočec castle is also mentinoned in two well-known stories by the Slovene author Ivan Tavčar.Located in the heart of the unspoilt nature at the emerald Krka River and surounded with wildlife it will amaze you at first glance.Castle is today a high class hotel and a popular choice for wedding parties.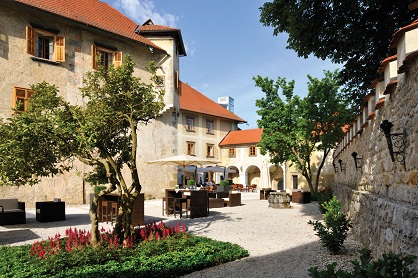 Airtrail Slovenia provides transfers to Otočec from Ljubljana for as low as 69 euros, from Zagreb for 89 eur and we also offer one day sightseeing for 99 eur. Our wechille fleet is in average 3 years old,well maintained and consisting of middle class cars. All our drivers have official licence for providning taxi service and speak english languange.Our operators are available every day from 8am-8pm, for any additional information in english, german and russian language. Send us an email to get quote, we will respond you in matter of hours: airtrail.slovenia@gmail.com
Call us now,we´ll do our best to meet your needs!
Call +386 41 281 228
 Price per sedan car,all costs included:
Taxi transfer to Otocec from airport Ljubljana 89 eur
Taxi transfer to Otocec from Ljubljana 69 eur
Taxi transfer to Novo mesto from Ljubljana 69 eur
Taxi transfer to Otocec from Zagreb airport 89 eur
Taxi transfer to Otocec from Bled lake 109 eur
Taxi transfer to Otocec from Maribor 119 eur
Taxi transfer to Otocec from Trieste 159 eur
Taxi transfer to Otocec from Graz 179 eur
Taxi transfer to Otocec from Vienna 299 eur
Taxi transfer to Otocec from Venice 249 eur

* flat rate for limousine car 3 passengers 3 suitcases
Airtrail Slovenia provides transfer to Novo mesto and Otočec with cooperation with local taxis. Airport Shuttle and chauffer driven transportation in austria and pick up in croatia are provided by trusted local companies, enshuring best service. Connection to Novo mesto and Otočec from Italy; transfer from airport Venice,transfer from airport Trieste, transfer from Vienna airport are provided up on demand.Tags included taxi transfer to otocec,transfer to novo mesto,connection Geo tag: Novo mesto,slovenia,dolenjska,Otocec,Novi mesto,Novy mesto,mjesto