Taxi transfer to Austria | Taxi Slovenia
Low cost taxi transfers to Austrian cities from Ljubljana Slovenia
  Taxi transfer to Austria from Ljubljana airport or city Slovenia with Airtrail a 5-time winner of Tripadvisor certificate of excellence. The main international airport Ljubljana- Brnik in Slovenia is situated near to Slovenian-Austrian border. Because of that Ljubljana airport is often used by passengers of Austrian nationality from nearby Villach and Klagenfurt. The Ljubljana airport is situated at 77 kilometers distance from Villach and at 64 kilometers from Klagenfurt in Austria. Please scroll down for the cost of Slovenia-Austria taxi transfers, contact information or you can book a pick up online via this link.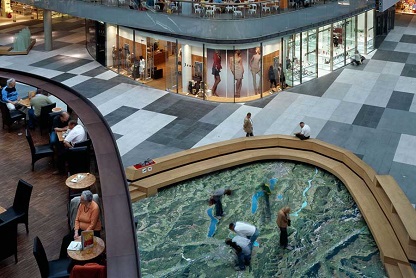 Throughout history, Austria situated in the center of Europe has always played a special role: as a bridge-builder, as a meeting place, and as a venue for cultural exchange. Today Austria is full of rich culture, especially in Vienna, where white Lipizzaner horses move to the tunes of classical music, angelic choir boys pledge their innocence, innovative and provocative theatre inspire, and classical music calms you down. When talking about Austria, one would first think about the mountains, valleys, and lakes of Austria. They are legendary and provide one of the world's most spectacular backdrops for outdoor fun. Dominating the country is the towering eastern Alps, where in winter skiers and snowboarders test their skills. In summer, some of the winter ski trails complement vast networks of hiking or mountain-biking trails, often serviced by a cable car. Austria's thousands of lakes are also excellent places in summer for swimming and relaxing. Some of them are quite chilly and glacial, others warm, splashy playgrounds. Thanks to the modest size of most towns, great outdoor activities are never too far away.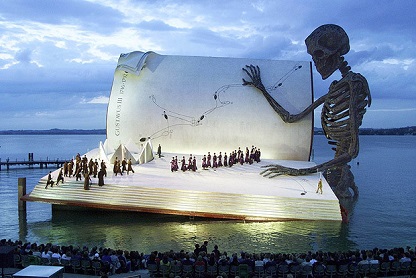 Airtrail transfer company offers private transfer and airport shuttle connections from Ljubljana airport, Ljubljana city, and from tourist destinations in Slovenia to all Austrian towns. All our prices are fixed, no additional costs for extra luggage, holidays, night driving or extra time spend on the way in summer traffic jams. Our vehicle park includes sedan cars, station wagons, and minivans for up to 8 people. Cars are on average 3 years old, regularly checked, and air-conditioned. All our drivers speak at least one foreign language and have a government-issued license for providing taxi services. For more information on services and prices call our number +386 41 281 228, we speak English, German, Russian and Serbian. You can also send us an email inquiry to: airtrail.slovenia@gmail.com
Airport Ljubljana booking form  
call +386-41-281-228
Price list for private transfers from Ljubljana city Slovenia and Austria:
Taxi transfer to Austria airport Klagenfurt 140 eur
Taxi transfer to Austria airport Graz 239 eur
Taxi transfer to Austria airport Salzburg 339 eur *
Taxi transfer to Austria airport Vienna 469 eur
Taxi transfer to Austria Villach 140 eur *
Taxi transfer to Austria Velden 150 eur *

Taxi transfer to Austria Maria Worth 160 eur*

Taxi transfer to Austria Spittal 190 eur *
Taxi transfer to Austria Linz 449 eur *
Taxi transfer to Austria Innsbruck 539 eur *

   * tunnel fees not included transfer with sedan for 3 people

  Airtrail private transfer and shuttle service offer airport taxi link from airport Ljubljana to Villach Austria, private shuttle from airport Ljubljana to Klagenfurt Austria, private transfers from airport Ljubljana to Graz, private transfers from airport Ljubljana to Vienna Austria, taxi transfer from airport Ljubljana to Spittal Austria, transfers from airport Ljubljana to Faaker see. Austria taxi Ljubljana, private car service Ljubljana Austria. Best offers for individual taxi transfer from Slovenia to Austria, connecting towns Ljubljana, Spittal, Innsbruck, Salzburg, Wels, Sankt Polten, Dornbirn, Steyr, Feldkirch, Bregenz. Cheapest taxi transfer from airports Ronchi Trieste, Franjo Tudjman Zagreb, Venice Marco Polo to Austrian Spittal. Taxi transfer to Austria Villach Geotag: Ostereich, Austrian. Thank you for visiting the Taxi transfer to Austria page.