Taxi transfer to Porec
 

Private airport transfers to and from Poreč Croatia
   Taxi transfer to Porec from Ljubljana airport in Slovenia. Poreč in Croatia is at 182 kilometers distance from Ljubljana airport and at 160 kilometers from Ljubljana downtown. If no traffic jams, which can happen in summer time, ride should not last more than two hours. Please scroll down for contact information and costs for transfers, or click this link for online booking form .

  By different actions in the Croatian media and National Tourist Organization there is no one else but Poreč when it comes to taking first place.  No other Croatian tourist city has received so many rewards and prizes .This position is achieved through cooperation of hotels, local tourist workers and city authorities. Every year the number of tourists regulary exceeds the number of residents during summer months.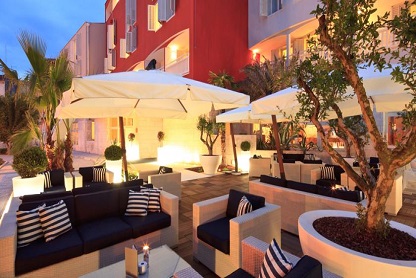 Poreč is known as city that is still keeping its historical values, which can be seen in the historical city center. Many of guests probably do not know that they are walking on the streets built during the Roman times. One part of the city ramparts and towers is still well preserved, in the Pentagonal tower there is a restaurant and in the Round tower a pub.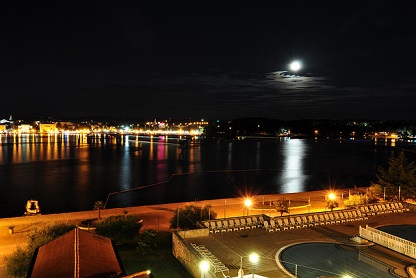 The capital of the Croatian tourism has one more feature - sports. Many individuals, teams and selections of different sports choose Poreč for traning camps. It is quite a common destination for different football clubs from nearby or more distanced parts of Europe.

 Airtrail transfer service offers connection to Porec from Ljubljana Slovenia and from airports in neighboring countries Graz, Vienna, Budapest, Trieste, Venice. We offer fixed price transfers from airport Ljubljana to Poreč for 169 eur, or when you depart from Ljubljana train station or elsewhere from centre, price is 149 eur. All prices are fixed, no extras for luggage, highway fees, holidays or extra time spend on the road in summer traffic jams. If needed, special infant seats can be arranged for families traveling with small kids, no additional costs. Call us  for more information we speak English, German, Russian and Serbian. Or you can send us an email inquiry to: airtrail.slovenia@gmail.com


Call +386 41 281 228 Whatsapp
Some of ours fixed price transfers:
Taxi transfer to Porec from airport Ljubljana 169 eur
Taxi transfer to Porec from Ljubljana city 149 eur
Taxi transfer to Porec from Postojna cave 149 eur

Taxi transfer to Porec fromSkocjan cave 149 eur

Taxi transfer to Porec from airport Klagenfurt 249 eur
Taxi transfer to Porec from airport Venice 299 eur
Taxi transfer to Porec from Graz airport 299 eur
Taxi transfer to Porec from Bled lake 199 eur
Taxi transfer to Porec from Bohinj 219 eur
Transportation to Krk from airport Ljubljana 179 eur
Transportation to Rovinj from airport Ljubljana 189 eur
Transportation to Zrce from airport Ljubljana 250 eur
* flat rate for passenger limousine transfer for 3 pax & 3 luggages 
  Airtrail taxi service organizes individual shuttle transfers from airport Ljubljana to Porec Croatia, transfers from airport Ljubljana to Rovinj Croatia, transfer from Ljubljana city hotels to Porec or Rovinj. Airport shuttle from Venice Italy to Porec, or airport shuttle from Trieste to Porec can be provided upon demand in cooperation with local taxi and shuttle companies in Porec or Rovinj in Croatia. Listed prices for taxi transfer to Porec from Bled lake, and flat rates for taxi from Ljubljana train station to Porec, not included are costs for taxi from Ljubljana city to Porec for groups. Private taxi transfers from Ljubljana pedestrian zone to Porec in Croatia. Servicing taxi transfer to Porec from Slovenia Bled lake, private shuttle from Ljubljana to Porec Croatia, airport shuttle from Ljubljana-Brnik to Porec and Istrian cities Groznjan and Motovun. Other destinations in Croatia and Istria we offer door to door transfers from Slovenia  Savudrija, Umag, Rovinj, Pula, Rijeka, Senj, Zadar, Zrce beach. Afordablle Private car service Ljubljana Poreč, unique VIP private tours Ljubljana Poreč on demand. We also offer connection from Ljubljana Slovenia to croatian islands Cres, Krk, Pag, Rab..Thanks for visiting taxi transfer to Porec site