About us - Airtrail top rated local service
Airtrail Slovenia airport taxis, private transfers & day tours Ljubljana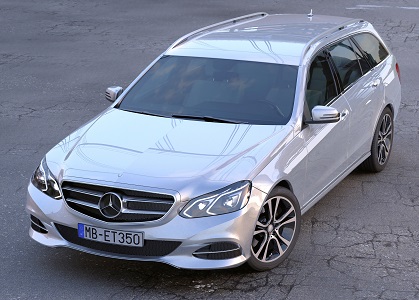 A few words about us. The Airtrail Slovenia team is in the passenger transport - taxi business since 2013. From the start on, we devoted a lot of concern to our team of drivers. All drivers have basic education, speak at least one foreign language (English) and they need to pass the local tourist exam. Not one of our team members has less than 5 years of experience in airport shuttle or private transfers and we are proud to say that in all years of operating, we didn´t have a single road accident with passengers in the car. 
   As we are a small local privately owned taxi company, so is our vehicle park. We offer passenger cars, station wagons, and minivans for up to 8 people. Our cars are on average not older than 3 years and belong to the upper-middle class. Cars are of the latest model, regularly checked, airconditioned and well maintained. 
   That is basic info about us. Below are links to Tripadvisor, Trustpilot, LocalLife, Webwiki, and Google, where you can check for yourself what our clients have to say about us. Still, the best way to present ourselves is if you give a try to our service. We are confident you gonna be satisfied with the service and costs for your transfer or tour. Every year new customers successfully rely on us to get them to the right place at the right time. We succeed always, that passengers leave our cars satisfied and keep using our services for years to come.
    Please feel free to send us your positive or even negative feedback, as constructive criticism is always welcomed.
  AIRTRAIL Telephone Full-Day Service +386 41 281 228
    Thank you for visting about us page !
 About us company Airtrail Slovenia offers best price transportation from LJU to Ljubljana city, cheapest taxi transfer to Ljubljana from airports in Trieste Italy and Vienna Austria. Our service provides cheapest private transfer connection from airport Ljubljana - Brnik to tourist destinations in Istra Croatia, cheapest transfer from airport Ljubljana to Piran for small groups, private shuttle from Slovenia to airports Franjo Tudjman Zagreb, taxi Bled to Graz , taxi Bled Klagenfurt. Low cost transportation Ljubljana to Ronci Trieste, Ljubljana to Marco Polo Venice. Your are visting about us page, thank you for your time. Leave about us page via links for more info. Keywords About us page taxi company Slovenia, About us Airtrail Slovenia, About us information page.
  Interesting videos of Slovenia on our You tube channel!