About us
Airtrail Slovenia airport taxis, transfers & private tours Ljubljana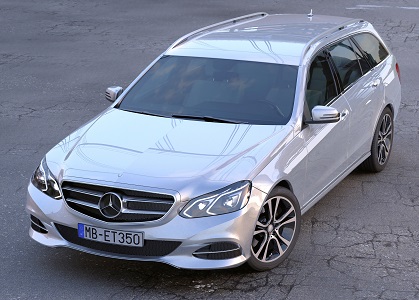 A few words about us. Airtrail Slovenia team is in transport-taxi bussiness from 2006 on. From the start on, we devoted a lot of concerns to our team of drivers. All drivers have basic education, speak at least one foreign language (English) and they need to pass tourist exam. Not one of our team members has less than 5 years experience in branch and we are proud to say that in all years of operating, we didn´t have single road accident with passengers in the car. 
   As we are a small local privately owned company so is our vehicle park. We offer passenger cars, stationwagons and minivans. All cars are in average 3 years old and belong to the upper middle class. Cars are of the  latest model, regulary checked, airconditioned and well maintained. 
   That is basic info about us. Below are links to Tripadvisor, Trustpilot, LocalLife and Google, where you can check what our clients have to say about us. Still, the best way to present our self is to give a try to our service. We are confidant you gona be satisfied with the service and costs for your transfer or tour. Every year new customers successfully rely on us to get them to the right place in the right time. We succeed always, that passengers leave our cars satisfied and keep using our services for years.
    Please feel free to send us your positive or even negative feedback, as constructive criticism is always welcomed.
    Thank you for visting about us page !
About us. Airtrail Slovenia offers best price transportation from LJU to Ljubljana city, cheapest taxi transfer to Ljubljana from airports in Trieste Italy and Vienna Austria.Our service provides cheapest private transfer connection from airport Ljubljana - Brnik to tourist destinations in Istra Croatia, cheapest transfer from airport Ljubljana to Piran for small groups, conncetion from Slovenia to airports Franjo Tudjman Zagreb, taxi Bled to Graz ,taxi Bled Klagenfurt.Low cost transportation Ljubljana to Ronci Trieste, Ljubljana to Marco Polo Venice. your are visting about us page, thank you for your time. Leave about us page via links for more info. Keywords About us page, About us Airtrail Slovenia, About us information

  tags:about us , about us page, about us site
  Interesting videos of slovenia on our You tube channel!

U dve godine od kada upotrebljavam vase usluge jos se nije desilo da bi sofer kasnio!!
Bojana Suvic
July 12,2019
Beograd




It was great how efficient your guys are. All worked out very well!
Mitch A
May 13,2019
Los Angeles USA




It was great how efficient your guys are. All worked out very well!
Mitch A
May 13,2019
Los Angeles USA




We booked transfer to Planica last minute and still we did not wait long. All went perfect!
Peter Andersen
March 21,2019
Stockholm Sweden




Thank you, I had great time with your driver on our way to Split! Will recommend you to all my family & friends.
Roswitha
November 30,2018
Wien




We used your company on three different occasions, always on time , clean new cars and great drivers. We will definitely recommend you to all our friends.
Chris Loomey
July 5,2018
London




Thank you for on time and great service!
Tamara Olegina
May 14,2018
St.Petersburg




Hello , we just got back and we were very satisfied with your services. We used your services first to get from airport to Bled lake and later for trips to Ljubljana and Postojna. Slovenia is a beautiful country and we will definitely be back!
Mike O.
April 23,2018
Los Angeles CA




Was very satisfied with your service,also my kids. They mention your driver Borut at every occasion.
Michail Pogonyanin
December 4,2016
Toronto Canada




Bestpreise und sehr zuverlässig!
Herman Korban
May 8,2016
Berlin Germany




Vedno točni, čisti avti in zelo prijazni šoferji!
Simona Šuštar
January 31,2015
Ljubljana Slovenija




We used your Taxi service on Thursday and were very happy with the service. Thank you very much - we will recommend you to others
Simon
September 22,2014
Ljubljana




Brane drove us from Trieste to Zagreb. Very reliable and nice person. Came on time, drove us safely to Zagreb. We were very happy with his service.
Joshua A.
July 15,2014
Auckland New Zealand




What to say, they are simply the best. See us next time
Mittens Rommey
March 7,2014
San Diego, California




Brane, our taxi driver was brilliant. Punctual, very competitive rates and an education of Slovenia as well. More of a guide than a taxi driver. Highly recommended!!
Keith Waldrom
March 7,2014
Cardiff U.K.