Taxi transfer to Rijeka
Low cost private airport transfers from Ljubljana Slovenia
  Taxi transfer to Rijeka Croatia from airport Ljubljana Slovenia. Croatian port town Rijeka is situated at 134 kilometers distance from Ljubljana airport, that is if you take oldfashion route, traveling through Ilirska Bistrica.When going on the highway to the Kozina and then turn towards Rijeka it is 160 kilometers away. In both cases it takes two hour of driving to reach Rijeka, except in summer time when tourist peaks, ride can last for a couple hours more.
   Rijeka ,(Fiume in italian) Croatia's third-largest city, is an blend of rough port and Habsburg grandeur. Most people just pass by rushing en route to the islands or Dalmatia, but those who pause will discover some uniqe charm and culture. Sit down together with the coffee-sipping locals on the bustling Korzo strip, take in the city museums and visit the imposing hilltop fortress of Trsat. Rijeka also boasts a good nightlife, intriguing festivals and Croatia's most colourful carnival.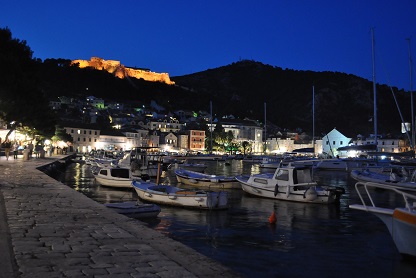 Rijeka is Croatia's largest port, with ships, cargo and cranes lining the waterfront. Rijeka is a vital transport hub, but as there's no real beach in the city and hotel options are few, most people base themselves in nearby Opatija  which is one of the most elite location on Adriatic sea.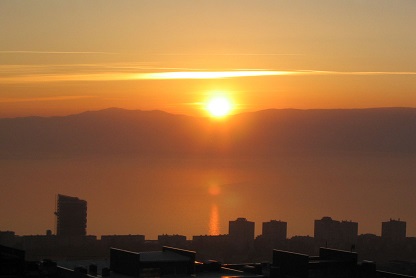 Our company offers fixed price transfer from Ljubljana airport to Rijeka for 129 eur or 109 eur from Ljubljana centre. For small groups up to 8 people we offer minivans for 189 eur from airport,or when going from Ljubljana centre 169 eur.Optionally, special infant seats can be arranged for families traveling with small kids, no additional costs. All prices are final, no extras for luggage, highway, holidays, nightime or additional time spend on the way in summer traffic jams.For more information call  at +386 41 281 228 we speak: english, german, russian and serbian. For more information about our services and prices check links on the right side or send us an email:airtrail.slovenia@gmail.com
 Call 00386 41 281 228 Whatsapp
Our prices, no additional hidden costs:
Taxi transfer to Rijeka from airport Ljubljana 129 eur
Taxi transfer to Rijeka Croatia from Ljubljana 109 eur
Taxi transfer to Rijeka Croatia airport Klagenfurt 199 eur
Taxi transfer to Rijeka Croatia from airport Venice 299 eur
Taxi transfer to Rijeka Croatia from Graz airport 299 eur
Taxi transfer to Rijeka Croatia from Bled lake 159 eur
Taxi transfer to Rijeka Croatia from Bohinj 179 eur
Transport to Croatia Poreč from airport Ljubljana 159 eur
Transport to Croatia island Krk from airport Ljubljana 179 eur
Transport to Croatia Rovinj from airport Ljubljana 170 eur
* rate for passenger saloon type car for up to 3 people
Airtrail company provides airport Ljubljana taxi transfer to Rijeka, transfer from airport Ljubljana to Rijeka port,transfer from airport Ljubljana to Opatija and Matulji. We have best prices for taxi transfer to Rijeka from ljubljana train station, taxi from Ljubljana hotels to Rijeka airport,taxi from Ljubljana to Krk Rijeka airport, taxi from Ljubljana to Opatija and Kvarner bay area. private transfers Ljubljana Brnik to rijeka. List of croatian adriatic coast towns we regulary provide connection to: Savudrija,Poreč,Rovinj,Pula,Opatija,Senj,Zadar,Zrce. We offer also connection from Ljubljana Slovenia to croatian islands: Cres, Krk, Pag, Rab. Airport shuttle Ljubljana Rijeka, airport transfers Ljubljana Rijeka .Tags used: taxi transfer to rijeka,taxi transfer to rijeka croatia, taxi transfer to rijeka from airport