Taxi transfer to Velenje
Private transfers to Velenje from Slovenia and abroad

   Looking for a reliable and affordable taxi transfer to Velenje from Ljubljana airport or Ljubljana downtown? Looking how to get to Velenje from airports in the vicinity: Graz, Trieste, Venice, and Vienna? Our company offers just that, private door-to-door transfer in comfortable new cars, with meet & greet service at the airport. Velenje, once known as Titovo Velenje (after the former president of Yugoslavia), is at 102 kilometers distance from Ljubljana Jože Pučnik Airport and at 76 km from Ljubljana city. Typically driving from airport Ljubljana to Velenje takes 1 hour and 15 minutes, from Ljubljana city only good one hour.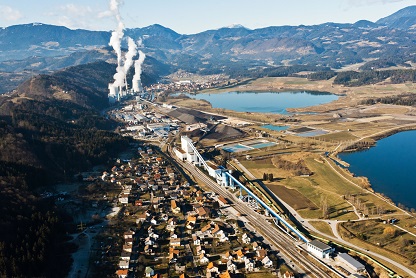 We offer private transfer from airport Ljubljana to Velenje per flat rate of 109,00 eur. Price includes all costs, no extras for baggage or supplements for waiting at the airport in case of delays, and is for sedan type of car for 3 passengers. For bigger groups, we offer transfers to Velenje with 6 or 8 seaters, price, in this case, is from 119,00 to 149,00 eur. All drivers and operators speak English and you can email us also in German or Russian language. Please feel free to contact us, we will be happy to give you an exact quote or more details.

Email: airtrail.slovenia@gmail.com
Call us now: +386 41 281 228
Airport pick up online booking form 
Taxi transfer to Velenje from Brnik airport 109,00 eur
Taxi transfer to Velenje from Ljubljana city 89,00 eur
Taxi transfer to Velenje from Trieste city 189,00 eur
Taxi transfer to Velenje from Venice 299,00 eur
Taxi transfer to Velenje from Treviso 299,00 eur
Taxi transfer to Velenje from Graz 199,00 eur
Taxi transfer to Velenje from Vienna 399,00 eur
Taxi transfer to Velenje from Zagreb 209,00 eur
Velenje Information

  Velenje is a modern town, situated alongside picturesque rural surroundings. However, despite being situated only an hour drive form Slovenia's three largest urban centres (Ljubljana,Celje,Maribor) and  itself being the Slovenia´s  5th largest city, Velenje is still to be discovered by tourists, both domestic and foreign. Just to mention a few points of interest worth to see: The "Gril's farmhouse" organic museum and herb garden in Lipje  and the "Kavčnik house" in Zadovdnje.Not to forget,Velenje was always known for Coal mining with an over 139-year tradition in lignite mining. Velenje is also home base to slovenian manufacturer of household appliances "Gorenje". Gorenje is creating highly innovative products and "Gorenje Group" also works with world-renown designers and innovators. With their design studio and the Gorenje research and development department they manage to satisfy even the most demanding consumer trends.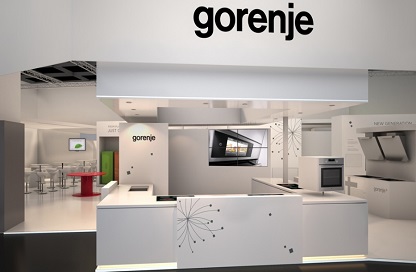 Info and legal Taxi transfer to Velenje page. Services, including airport pick up from Vienna and transfer from Graz in Austria to Velenje in Slovenia are provided in accordance with state and local law. Airport pick up from Marco polo Venice and Ronchi dei Legionari in Trieste are provided in accordance with specifics of Italian taxi transportation laws and rules. Transportation to Velenje from non-listed options as taxi transfer to Velenje from Udine, transfers from Bled to Velenje, private transfer from Piran or Portorož to Velenje, transfer from Maribor to Velenje are billed per price list, costs for this type of chauffeur-driven transfers can be calculated on demand. All transfers are private, door to door, and do not include other passengers. Geo tag: Velene, Velenji, Titovo Velenje, airport Lubjana, Ljublana, Slovenija, Sloveniya.