Taxi transfer to Salzburg
Private transfer to Slovenia from austrian town
   Taxi transfer to Salzburg from Jože Pučnik airport Ljubljana and slovenian tourist spots. North austrian town Salzburg is situated at 285 kilometers distance from slovenian capital Ljubljana. Salzburg that is only a few kilometers away from German border is easily accessible from the direction of  Slovenia as there is highway on all the route. Driving to Salzurg from Ljubljana should not last more than 3 hours.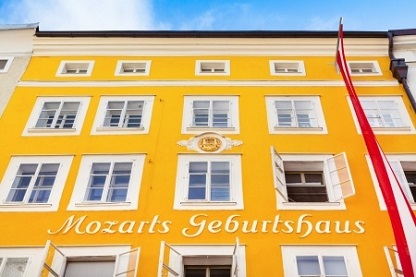 There are not many cities as Salzburg literally full with history and culture. Most famous is of course because of his famous son-Mozart . The  Mozart connection is obvious on every step one makes through city in fact you can not escape this well know link between city and famous musician. Mozart Square standing in the centre of Salzburg, there is a memorial to the composer and if you wish more, you can visit the house Mozart was born in. If that is still not enaf of Mozart, you can actually visit the Mozart family tomb.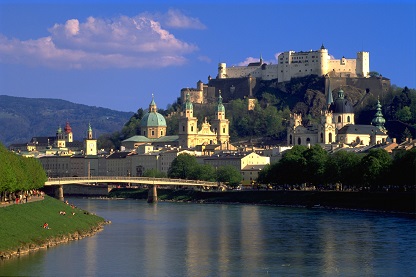 Except music part of Salzburg, the city offers some impressive sights as Residenz Castle or St Peter's Abbey. If you prepared to go a bit out of the Salzburg, you can visit Eagles Nest, Hitler's former mountain fortress. Of course when talking about Salzburg, we should not forget from where the town got his name. The galleries of the salt mine in the Dürrnberg near Hallein were the source of wealth for the city and their people. Visitors can enter the mine on a train for a comfortable ride straight into the mountain.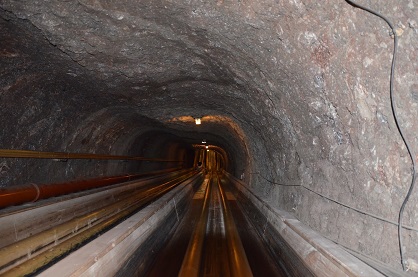 Airtrail Slovenia offers affordable private transportation to Salzburg from slovenian cities and tourist spots. Costs for a individual transfer to Salzburg from Ljubljana Slovenia is 250 euros.That is a fixed price per sedan type of car,with all costs for highway and tunnel fees included and applies also for transfer from Salzburg.For groups bigger than 4 passengers, we have available minivans per up to 8 people,cost for transfer with minivan is 350 euros.Extra discounts are given for return transfers and sightseeings,when booked all prices are guaranteed no matter what.All transfers are provided with middle class cars in average no older than 3 years,regulary maintained and airconditioned.Call us for any additional information +386 41 281 228, or send us an email on airtrail.slovenia@gmail.com

Call us now and get price guarantee!
      Call +386 41 281 228

Taxi transfer to Salzburg from Ljubljana downtown 250 eur
Taxi transfer to Salzburg from Ljubljana airport 250 eur
Taxi transfer to Salzburg from Bled lake 250 eur
Taxi transfer to Salzburg from Kranjska gora 290 eur
Taxi transfer to Salzburg from Celje 290 eur
Taxi transfer to Salzburg from Piran 350 eur
Taxi transfer to Salzburg from Portoroz 350 eur
Taxi transfer to Salzburg from Trieste 350 eur

 *all listed prices are for sedan type of car


  Listed prices on taxi transfer to Salzburg page aply per transportation on regular route Lubjana to Salzburg any extras through austria are charged. Airtrail Slovenia service provides private transfer from airport ljubljana to Salzurg, from Ljubjana train station to Salzburg  per rates as listed per regular taxis. Any other connections hrough Graz or Vienna, Spittal or Linz can be provided with cooperation with local taxis. Best offers for individual taxi transfer from Slovenia to Salzburg for oranized groups and travel agencies, connecting towns: Hallstadt,Innsbruck, Salzburg, Wels, Sankt Polten, Dornbirn, Steyr, Feldkirch, Bregenz.Geo tag: Lubiana, Lubijana, Ljubiana, Slovenja, Saltburg, Saltzburg.Thanks for visiting taxi transfer to salzburg page.