Taxi transfer to Izola
 

Low cost private transfer to or from slovenian coast town Izola



  Taxi transfer to Izola from airport Ljubljana should not last more than 1 hour and half, from Ljubljana downtown some 10 minutes less. Izola is situated next to port town Koper and before Strunjan, it is at 136 kilometers distance from Ljubljana airport and at 110 kilometers from city centre.Except for the last 10 kilometers the whole route goes down the highway and normaly there is no big traffic jams, besides two or three tourist summer season peaks.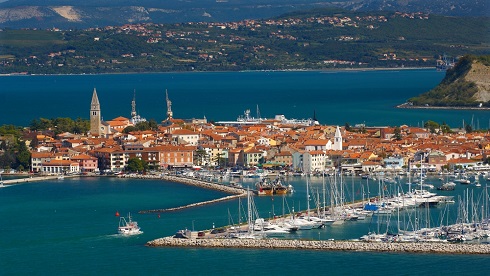 Small fishing town Izola doesn't get nearly as much attention and visitors as some of Slovenia's other coastal towns. Izola is sadly often overlooked by tourists flying by on their way to more famous Piran or Portorož. To put it mildly, it is unfortunate for all those who visited the rest of slovenian coast and not stop in Izola. Even if once a fishing and shipbuilding town, today Izola is slowly transforming it self in full time tourist city. It´s city harbour dates back to the times of the Venetians and today there is vibrant marina full of sport boats. You can sense the thoroughbred Mediterranean at every step as you pass through the narrow medieval streets, or taking a tour on waterfront.Definitely worth a visit!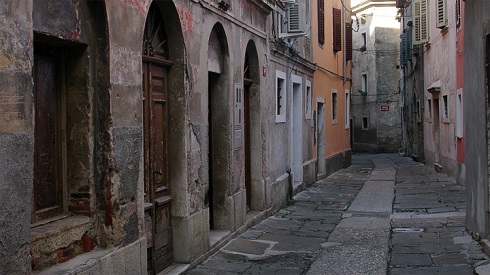 Airtrail Slovenia offers individual transfer to Izola from city Ljubljana per budget price 99 eur.We also provide transfers for small groups for up to 8 people for 139 euros.Prices listed are all costs included, we give additional discount for bothways transfers and sightseeings.All vehicles can be equipped with baby seats, no extra charge.Give us a call at +386 41 281 228 or send us an email on: airtrail.slovenia@gmail.com
Call us,we´ll do our best to meet your needs!
      Call +386 41 281 228
 All costs included flat rates for up to 3 passengers:
Taxi transfer to Izola from airport Ljubljana 119 eur
Taxi transfer to Izola from Ljubljana 99 eur
Taxi transfer to Izola from Bled lake 149 eur
Taxi transfer to Izola from Bohinj 169 eur
Taxi transfer to Izola from airport Klagenfurt 189 eur
Taxi transfer to Izola from airport Venice 220 eur
Taxi transfer to Izola from Graz airport 269 eur
Taxi transfer to Izola from Vienna airport 399 eur
   * price for limousine car,costs for group transfers are higher
     Airtrail Slovenia guarantees all prices listed for transportation from Ljubljana to Izola or Strunjan,transfers from Ljubljana airport to Izola or Strunjan. Prices for transport from Kranj to Izola, transport from Celje to Izola, transport Postojna to Izola, transport from Kranjska gora to Izola shall be charged separately or as agreed upon. All group transfers from Lipica, transfers from Trieste, transfers from Skocjan or Postojna caves be charged as Ljubljana city to Izola. Tags: taxi transfer to Izola, transport, transportation, transfer,airport shuttle Izola,transportation Isola Slovenia .Geo tag: Izola,Isola,Slovenia,Slovenian coast