Taxi transfer from Klagenfurt
Private transfer from Klagenfurt Austria to Ljubljana Slovenia
  Taxi transfer from Klagenfurt to Ljubljana airport, Ljubljana city and Bled lake Slovenia with Airtrail a 5-time winner of Tripadvisor certificate of excellence. Austrian town Klagenfurt is situated on the other side of the Ljubelj / Loibel pass. From Klagenfurt to Ljubljana´s airport is 64 km, for which you need an hour-long taxi ride. To Ljubljana downtown from Klagenfurt 84 km or a good hour of driving by car. When going through the Karavanke tunnel it is 105 kilometers distance to the airport and 128 kilometers to the city of Ljubljana. Please check below the price list for Klagenfurt - Slovenia transfers, our contact phone and email, or book online now.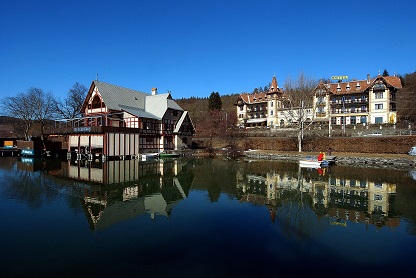 Klagenfurt or in the Slovenian language Celovec is literally just on the other side of the Slovenian-Austrian border. Klagenfurt Old Town is known for its fine squares, such as the Neuer Platz, with its massive famous dragon or the Alter Platz. One of the most interesting things to see in the Klagenfurt area is also a miniature city or Minimundus. On the other hand, most Slovenians know Klagenfurt well because there is the nearest Ikea store. Klagenfurt airport is often used for flights to Germany or to the Austrian capital Vienna, sometimes because air tickets can be quite cheaper than Slovenian ones.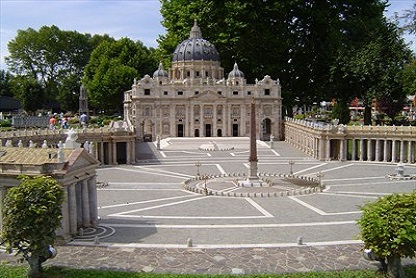 Our company offers low-cost airport and private transfers from Klagenfurt to Ljubljana Brnik airport for 110 eur (via the Ljubelj mountain pass). In the wintertime when necessary to reach Klagenfurt through Karavanke tunnel price is 149 eur. We offer also Minivan private transfers from Klagenfurt for small groups of up to 8 people. Minivan costs 149 eur, or 199 through Karavanke tunnel, prices include all costs (vignette, toll). Call us +386-41-281-228 or send an email: airtrail.slovenia@gmail.com
Call +386-41-281-228
Price list Klagenfurt-Slovenia individual private transfers:
  taxi transfer from Klagenfurt to airport Ljubljana 110 eur
  taxi transfer from Klagenfurt to Ljubljana city 140 eur
  taxi transfer from Klagenfurt through Karavanke 149 eur
  taxi transfer from Klagenfurt to Bled lake 130 eur
  taxi transfer from Klagenfurt to Postojna 190 eur
  taxi transfer from Klagenfurt to Piran 259 eur
  taxi transfer from Klagenfurt to Portoroz 259 eur
  taxi transfer from Klagenfurt to Ronchi Trieste 289 eur
  taxi transfer from Klagenfurt to M.P.Venice 399 eur 
  taxi transfer from Klagenfurt to airport Zagreb 289 eur

* flat rate for saloon car transfer for up to 3 passengers

Airtrail taxi company offers low-cost taxi connections from Klagenfurt to Slovenia, best offer taxi from Klagenfurt to Brnik airport. We are servicing transfers from Slovenia to Klagenfurt Iron man, shuttle service from airport Ljubljana to Klagenfurt am Worthersee triathlon, private transfers from the capital city of Slovenia to Klagenfurt Maria Worth. We guarantee low-cost taxi nonstop availability from Klagenfurt to Ljubljana, taxi service Klagenfurt from Bled, taxi from Klagenfurt to Piran, or low-cost taxi from Klagenfurt to Portorož. Minibus service airport Ljubljana group transfer to Klagenfurt. Our service includes passenger transportation to Klagenfurt with minivans, private car service, station wagons, and minibusses. Best price offers for shuttle transport Ljubljana airport to Klagenfurt, small group transfers from airport Klagenfurt to Slovenia, inexpensive taxi service Ljubljana to Klagenfurt, low-cost private transfers from Klagenfurt HBF to Ljubljana. Top-rated local taxi in Slovenia, recommended at Tripadvisor. Yours Airtrail Slovenia team.