Sightseeing tour Slovenia - private tours
Private day trips and tours to tourist spots in Slovenia

 
  As a long-time taxi transfer service, we also offer sightseeing tour to all popular tourist spots in Slovenia. If you are looking for tailor-made private visits to Slovenian tourist hotspots, you came to the right place. We offer private day trips for individuals or small groups to Bled lake, Bohinj lake, Postojna cave, Piran, and many more. We will also organize for you a tailor-made day tour with your own individual plan. We will provide you knowledgeable English-speaking drivers, that will enrich your visit with much interesting information about Slovenia. The majority of foreign tourists traveling to Slovenia will pick the capital Ljubljana as their prime destination. Ljubljana or also known as a dragon city,(the dragon is an official mascot of Ljubljana) is geographically situated in the middle of Slovenia. It is an ideal pick for day trips or tours, as from Ljubljana, you can reach almost any tourist spot in less than an hour's car ride. Please scroll to the bottom for our contact information, or you can book a private day tour in Slovenia right away online.
Postojna cave

  The Postojna Cave is a series of caverns, halls, and passages some 20.6km long and over two million years old. The cave is so big, that even today some parts are not explored. Only recently in 2019, they discovered almost 4 kilometers of additional spaces in the area around the original Postojna cave. Visitors get to see about 5.7km of the cave on one and a half hour tour; some 4km of, riding on an electric train. Postojna Cave has a constant temperature of 8°C to 10°C with a humidity of 95%, a waterproof jacket, and decent shoes are highly recommended. Check the official page for package deals, including tickets for Vivarium and Predjama Castle.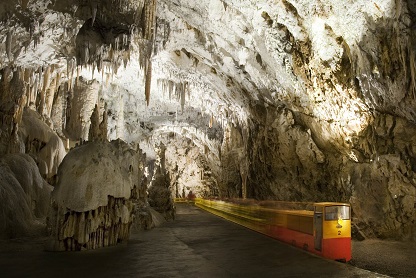 Bled lake and castle

  The history of Bled castle reaches back to the 10th century when the German Emperor Henry II gave his estate at Bled to Bishop Albuin of Brixen. The typical feature of the castle is its double structure. The fortified center was intended for the landlords of that time, whilst the outer part with walls and buildings was intended for the lower ranks and servants. The Bled Castle today is arranged as an exhibition area, regularly there are displays of middle age way of life. In the middle of the Bled lake, you will find the only Slovenian island. Surrounded by the mountains of the Julian Alps, the island reigns in the middle of an Alpine lake. Folk custom is that you need to ring a bell at the island church, for good fortune.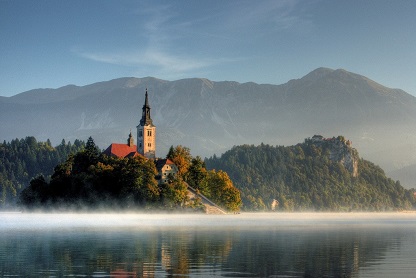 Lipica

  Horse lovers should not miss a tour of the Lipica Stud Farm. Most people do not know that Lipica is the original home of world-renowned Lipizzaner horses. Place where the thoroughbred white Lipizzaner horses have been bred for more than 400 years. Lipizzaners pose an amazing show of the Spanish Riding School in Vienna, with dressage displays and carriage horses. A day trip to Lipica can include also a stop in nearby Trieste.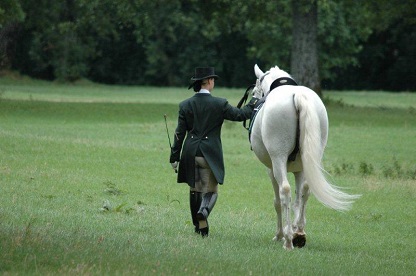 Piran
  One of the most beautiful small towns on the Adriatic coast and Mediterranean!  Piran, where you´ll feel as though you have stepped right into an Italian movie from the sixties. You will be charmed by the narrow streets within the old town wall and in the main square. On the central square, you will be greeted by the statue of the most famous man in Piran, the well-known Giuseppe Tartini.

   Slovenia is geographically a very small country, still, when one visits this beautiful country one can´t stop to wonder about the diversity he encounters. Starting from the Julian Alps in the north, passing both glacial lakes in Bled and Bohinj to the capital Ljubljana. From the capital, where old buildings from Austro-Hungarian times leave a long-lasting impression, to Postojna and Škocjan caves and finally to gems of Slovenian cost, Portorož, and Piran. We mentioned just a few spots on the tourist map of Slovenia, but the list is much longer. Slovenia will not let you cold, we believe our official promotion moto FEEL sLOVEnia is right on.

  Airtrail Slovenia offers private transfers and sightseeing tours from the capital Ljubljana to all tourist spots in Slovenia. We also offer day trips from Slovenia to nearby Venice or Trieste in Italy. You can also choose to do a day trip to Croatian coast towns Rovinj or Porec. We can provide you with a driver who will take you to the chosen destination, wait for you there, and bring you back and we charge only kilometers driven. All our drivers speak English and have more than enough knowledge of local Slovenian history, cuisine, and culture to make your ride a pleasant experience. Call us, or send an email to get a more exact quote for a trip you wish to do: airtrail.slovenia@gmail.com

Call us,we bet you´ll be another satisfied customer
     Call us at +386 41 281 228
Private tours and day trips Slovenia price list:

sightseeing tour to Postojna cave  139 eur
sightseeing tour to Postojna and Predjama  179 eur
sightseeing tour to Skocjan caves from  189 eur
sightseeing tour to Bled lake from  149 eur
sightseeing tour to Bohinj lake from  199 eur
sightseeing tour to Piran - Portoroz  269 eur
sightseeing tour to Lipica stud farm  199 eur
   *flat rate for up to 3 passengers, private tour with sedan car
   Sightseeing tour Slovenia page information and legal. Airtrail Slovenia offers transfers and sightseeing tours Postojna and Predjama, sightseeing tour to Triglav national park, private transfers any day trips to Skocjan caves, transfers, and tours Ljubljana to Skofja Loka, transfer to Kranj as non listed options. Every tourist destination in Slovenia can be added to the route, tailor-made sightseeings and tailor-made private tours are not included in the sightseeing tour page cost list for Slovenia. All private tours from Ljubljana, or day trips from the Bled lake are billed as listed except when additional time or spots included. Price and costs for a sightseeing tour to Postojna and a sightseeing tour to Škocjan caves are limited to normal hours of operation. Sightseeing tour from Ljubljana to Rovinj or Porec last whole day. All tourist spots in Slovenia can be visited upon agreement for transfers or sightseeing tour. High-value service private tours and day trips from Ljubljana for budget costs provided by Airtrail Slovenia. Thank you for visiting the Sightseeing tour page