Taxi to spa
Low cost private transfer to health spas in Slovenia
   We offer you low cost taxi to spa, for affordable fixed prices. In Slovenia, there is literally a spa around every corner,some of them a world known already for centuries. The largest and also the most popular by slovenians is Čatež thermal spa. Slovenia's largest natural health resort and second largest tourist centre, Terme Čatež , is a popular tourist destination also for visitors from all over Europe. Health programmes and wellness services, water sports and recreation facilities, golf, top-flight accommodation and dining, a casino and many other attractions are complemented by excursions in the colorful surrounding area.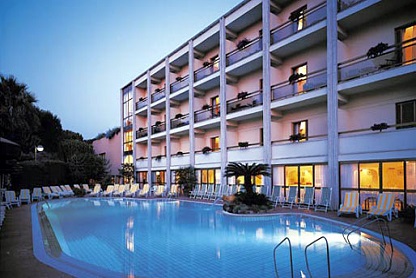 Another one well know spa is Terme Radenci from where also famous mineral water Radenska is.Terme Radenci is set in a landscape of wheat fields and vineyard-covered hills along the River Mura.In 1833 an underground rumbling was heard by a medical student called Karel Henn on his visit to Radenci. After thoroughly analysing the water, Henn returned to Radenci as a renowned doctor. In 1869 he filled the first bottle of "Radenska" mineral water, later supplied to the imperial court in Vienna and the papal court in Rome. In 1882 the Radenci spa welcomed its first guests.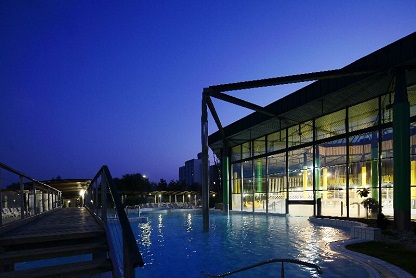 Whem mentioning slovenia and its spa selection, we can not pass Rogaška Slatina .Rogaška Slatina is distinguished by its four-hundred-year tradition, healing springs of the globally renowned and recognized mineral water Donat Mg, a leading medical centre, and a clean natural environment, peace, and hospitality of the local people.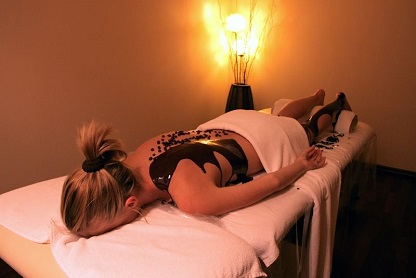 At airtrail we offer you low cost and secure transfer to all slovenian spas. After landing in Slovenia with your flight, we will wait for you at airport Ljubljana and drive you directly to your destination. We offer also connection from Ljubljana city or other places where you are spending your holidays. Call us for more information about services and prices, or send an email: airtrail.slovenia@gmail.com
Airport pick up online booking

Call us +386-41-281-228
Pre order via sms,call or Whatsapp

Flat rate door to door transfers:

Taxi to spa Dobrna thermal from Ljubljana airport 89 eur
Taxi to spa Šmarješke toplice from Ljubljajna airport 89 eur
Taxi to spa Rogaška Slatina from Ljubljana airport 99 eur
Taxi to spa Rogaska Slatina from Ljubljana city 90 eur
Taxi to spa terme Čatež from Ljubljana airport 129 eur
Taxi to spa terme Radenci from Ljubljana airport 189 eur
* price for saloon car for max 3 occupants and 3 baggage
Airtrail taxi company provides connection to all slovenian spas: taxi to spa rogaška slatina,taxi to spa radenci, taxi to šmarješke toplice,taxi to čatež,taxi to spa dolenjske toplice,taxi to Dobrna thermal,taxi to Olimia thermal spa,taxi to terme 3000,taxi to terme lendava.  Connection from spas Ljubljana airport : from rogaška slatina to airport ljubljana,radenci to airport ljubljana, šmarješke toplice to airport ljubljana,čatež to airport ljubljana Call us for more info on driving time and wehiclle park.Private transfers to health spas in Slovenia,affordable and realiable. Airport shuttle slovenia spa resorts,private airport transfers. Geo tag Rogashka, Slatina, Catez, Radenzi