Inquiry airport shuttle, transfers, tours Slovenia
Book Slovenia transfers online, we will respond in short time

   Welcome to our inquiry page! Airport shuttle in Slovenia, long-distance private transfers, or taxis in the city we are here to help. Send us your inquiry or questions if you need additional information about prices, payments, and cancellation policies. Please fill up the lines in the form below, tell us how we can help. Don´t forget your contact number, email, and click SEND. 
Day time from 0800h till 2200h on Whatsapp
thank you, yours Airtrail Slovenia team       PRIVACY POLICY

Getting from the airport Ljubljana
When your visit to Slovenia starts with flying in, you will land at Slovenia´s main international airport Ljubljana or in Slovenian aerodrom Jožeta Pučnika. If you didn´t pre-book a transfer to your destination, there are a few passenger transportation options available at the airport. The quickest is to take a taxi stationed right in front of the exit from the airport building. Of course like everywhere in the world this type of airport transfer is the most expensive one. Using one of the taxis from the airport taxi stand to the city center of Ljubljana, which is some 25 km away, will cost you 60 euros or more. Much cheaper are low-cost taxi companies such as Airtrail, which offer private transfers from Ljubljana airport to Ljubljana city at a flat rate of 40 euro. The problem is as they are based in the city, you need to prebook them in advance, otherwise, you will wait some 30 minutes on your on-budget cab. Which is not something you want after a long day of traveling.
Even cheaper are minibus shuttle companies standing at the parking place at the exit from the main airport terminal. They offer shared ride transfers with Minivans to the city of Ljubljana for 15 euros per person. This is a fair price, especially because some of the companies offer door-to-door service at the same flat rate. Of course, there are also downsides to shared shuttle rides. Sometimes you will wait for an hour or more for a shuttle bus to be filled up with other passengers. It will also take much longer for every passenger to be delivered to their final address in the city. Plus, if you travel in company with two others, the price per person will be actually lower if you book a low-cost private taxi ride for 35 euro. That will cost you less, plus your taxi driver will wait for you in front of the arrivals terminal with a name sign, ready to go. After you hop into the taxi, driving to the Ljubljana city center should not take more than 25 minutes.
The third option is public transport. There are no train connections from the Ljubljana airport, only one bus line. The Bus drives regularly from 5:00h in the morning till 20:00h in the evening every full hour. A bus ticket to Ljubljana's main train station will cost you around 5 euro and the journey lasts approximately 45 minutes. Tickets are purchased on the bus, all the buses are clean and safe. Checked personally :)
Whatever means of passenger transportation you gonna choose, people in Slovenia are always friendly to visitors and likewise cab and bus drivers. In Slovenia, there is no such thing as an obligatory tip. However, the habit is to tip at some 10%, and please look in the eyes when talking to or shaking hands. That is something Slovenians pay great attention to. Not looking in the eyes of your counterpart means you´re not honest. Honesty and nature are two things people in this small but unbelievable beautiful country value the most.
published by bigholidays
Read more...
1-6-2014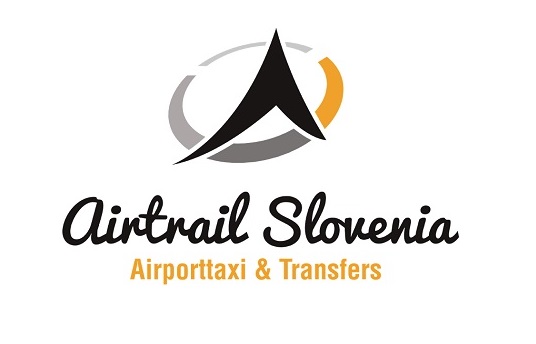 Airtrail Slovenia
Letaliska 32J
1000
Ljubljana
Email: airtrail.slovenia@gmail.com
+38641281228