Taxi transfer to Zadar
Private flat rate transfers to Zadar from Ljubljana airport or city
  Comfortable private taxi transfer to Zadar Croatia, from Ljubljana airport, city Ljubljana and tourist spots in Slovenia with Airtrail, a 5-time winner of Tripadvisor certificate of excellence. Croatian port town Zadar is situated at around 370 kilometers distance from the airport in Ljubljana Slovenia and some 350 kilometers from Ljubljana downtown. Normally it should take some 4 hours taxi ride to reach the coastal town, but in summer tourist season than can take quite a bit more time. Please check below our prices for transfers from Slovenia to Zadar, our contact information, or book your pick up here online.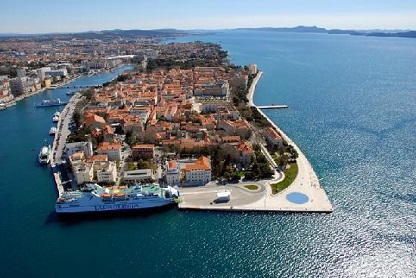 Zadar might be Croatia's most underrated destination. This Roman-era city on the northern part of the Dalmatian coast has a youthful zeal, a rich architectural legacy, and easy access from various points in Europe. Carriers like Ryanair, SkyEurope, and Germanwings offer different options of access. An hour or so drive from Zadar takes you to no fewer than five national parks, where one can find amazing lakes, waterfalls, and secluded wilderness areas.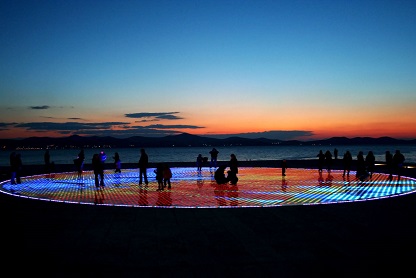 Zadar is a 2,700 years old city, it was a strong Roman town and connection point between Constantinople and the West for Charlemagne. It has the oldest university in Southeast Europe, more than 600 years old. The city's architectural treasures, which span some 2,000 years offer endless exploring opportunities. Zadar today is a key transport hub with excellent ferry connections to Croatia's Adriatic islands, Kvarner, southern Dalmatia, and Italy.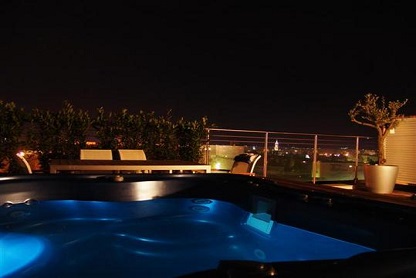 We offer fixed-price individual transfers from Ljubljana airport to Zadar for 399 eur and for 379 eur from Ljubljana city center. For small groups of up to 8 people, we offer transfers to Zadar with a minivan for 499 eur from the airport, or when going from Ljubljana city center for 469 eur. When required, extra seats can be arranged for families traveling with small kids, at no extra charge. All prices are fixed, no extras for luggage, highway fees, nighttime driving, or more time spend on the route in high season traffic jams. Call us at +386 41 281 228 if more information is needed, we speak English, German, and Russian. For all other services and prices check the links on the right side or send us an inquiry to get a quote: airtrail.slovenia@gmail.com
 Call +386 41 281 228 Whatsapp


Door to door private transfers from Slovenia to Zadar Croatia price list:
Taxi transfer to Zadar from airport Ljubljana 399 eur
Taxi transfer to Zadar Croatia from city Ljubljana 379 eur
Taxi transfer to Zadar Croatia from Klagenfurt 499 eur
Taxi transfer to Zadar Croatia from Trieste 429 eur
Taxi transfer to Zadar Croatia from airport Venice 529 eur
Taxi transfer to Zadar Croatia from Graz airport 499 eur
Taxi transfer to Zadar Croatia from Bled lake 429 eur
Taxi transfer to Zadar Croatia from Bohinj 459 eur
  *costs for sedan car in total 3 occupants and 3 items of baggage
Info and legal Taxi transfer to Zadar page. Airtrail taxi company guarantees fixed price transfers to or from Zadar no matter delays or traffic jams. Flat rate picks up from airport Ljubljana taxi transfer to Zadar, small group transportation from Ljubljana city to Zadar, private shuttle to Zadar from airports Klagenfurt, Graz, Trieste, Vienna, Venice, Zagreb. Low-cost offer taxi connection to Zadar Adriatic coast from Slovenia guaranteed the cheapest service for a private transfer to Zadar from Ljubljana. Individual airport shuttle Ljubljana Zadar, organized airport shuttle Ljubljana Brnik Zadar Croatia. Providing transfers from Slovenia to Zadar Croatia, private transfers from Bled lake to Zadar Croatia, private transfers from Bohinj Slovenia to Zadar Croatian coast. See links for other services except for taxi transfer to Zadar, please. Geotag Lubliana, Lublyana, Zadar, Croatia, Hrvatska