Taxi transfer to Maribor
Private taxi to Maribor from Ljubljana Jože Pučnik airport
  Taxi transfer to Maribor downtown, from Ljubljana airport, lasts good one hour and a half. There is 131 kilometers distance from Jože Pučnik Ljubljana airport to Maribor and a bit less from city Ljubljana. The route to the airport Edvarda Rusjana in Maribor is 10 kilometers shorter, therefore taking 10 minutes less of driving. To book a private transfer to Maribor directly via online booking form and other contact info, please scroll down.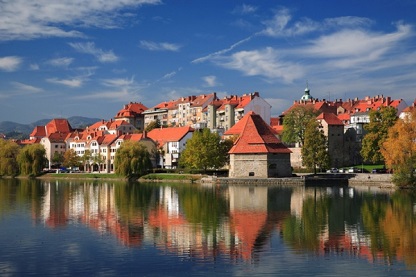 Maribor is the second-largest city in Slovenia. The nice small town is placed in the natural surroundings of Pohorje and vineyards on top of the hills, separated in the middle by the Drava river. Even that Maribor is not one of the top tourist destinations in Slovenia, it has many quality offers and a lot of diversity. One of the main attractions is the oldest grapevine in the world, which still bears grapes. Maribor is also known to many ski lowers, as a place where annual women ski world cup competition takes place. The famous Pohorska lisica or Golden Fox of Pohorje was held in 2014 already for the 50th time! Many football fans know FC Maribor as the only Slovenian club to ever compete in the champions league.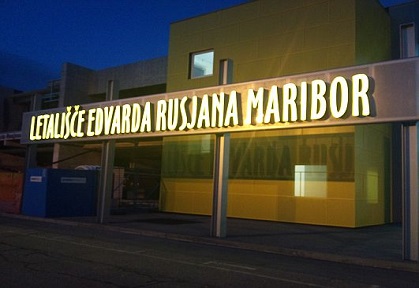 Airtrail Slovenia offers private transfer to Maribor from the city Ljubljana per budget price 129 euros. We offer also van transfers to Maribor for small groups for up to 8 passengers per 169 eur. The prices listed are all costs included, no extras for highway fees or luggage. Extra discounts are given for return transfers and sightseeings. On request, all vehicles can be equipped with baby seats, no extra charge. Give us a call at +386 41 281 228 or send us an email at: airtrail.slovenia@gmail.com

Call us now,we´ll do our best to meet your needs!
Call +386 41 281 228
Online booking or inquiry page


Price list airport shuttle and private transfers to or from Maribor

 
Taxi transfer to Maribor from airport Ljubljana 149 eur
Taxi transfer to Maribor from Ljubljana city 129 eur
Taxi transfer to Maribor Pohorje from Ljubljana 129 eur
Taxi transfer to Maribor from Bled lake 179 eur
Taxi transfer to Maribor from Bohinj 209 eur
Taxi transfer to Maribor from Kranjska gora 219 eur
Taxi transfer to Maribor from airport Klagenfurt 249 eur
Taxi transfer to Maribor from airport Trieste 249 eur
Taxi transfer to Maribor from airport Venice 349 eur


* price for door to door Maribor transfers with standard car
   Info & legal taxi transfer to Maribor page. All prices for taxi and shuttle services in Maribor Slovenia listed here are guaranteed, no matter road traffic or unforeseen events. Costs per taxi transfer from inside Slovenia to Maribor as highway or tunnel fees are included in the rate. Taxi transfer to Maribor ski resort Pohorje and football stadium from Ljubljana costs the same as to the Maribor city center. Tourist bus transportation to Maribor from other cities in Slovenia Kranj, Postojna, Radovljica, Piran, Portorož is billed by kilometers driven. Maribor Shuttle connections from airports in Italy, transfer from Ronchi dei legionari Trieste to Maribor, and transfer from Marco Polo Venice to Maribor, need to be booked 24 hours in advance. Transfers to Maribor from Austria, airport shuttle transportation from Klagenfurt to Maribor or transport from Villach to Maribor are possible upon agreement. The airport shuttle Maribor Edvard Rusjan and airport taxi from Maribor Edvard Rusjan airport are not provided by Airtrail. Private car service Slovenia Maribor to Ljubljana or private transfers from Maribor to Bled lake are provided in cooperation with local taxi or shuttle companies. Geotag Slovenian Styria, Maribor, Marburg, Marybor Slovenia. thank you for visiting Taxi transfer to Maribor page.