Ljubljana airport Shuttle - Shuttle Slovenia
 

Conferences and events airport shuttle service Ljubljana
   If you are looking for a reliable Ljubljana airport Shuttle for your conference, event, or wedding in Ljubljana city or Bled lake, then you are at the right place. Many tourists who come to visit Slovenia by plane, can be very surprised how different prices for airport shuttle transfers and taxis are at Ljubljana airport. Depending on which passenger transportation company they book differences for airport pick-up can be significant. Prices for transfer from the airport to the city Ljubljana start with 12 euros per person with shared ride companies and up to 60 euros with metered taxis available at the Ljubljana airport. As Ljubljana airport is Slovenia´s main international airport and most of the flights from abroad land right here, it is important to choose passenger transportation that will take you to your desired destination in the shortest possible time and in a comfortable manner, plus for an affordable price. Please, scroll down for contact email and phone number, or you can book our shuttle service online via this link.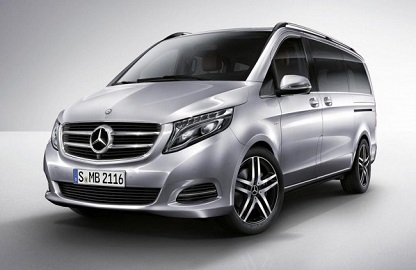 Airtrail Slovenia offers a private shuttle service to or from Ljubljana airport for as low as 15 euros. The cost of airport shuttle transfers to Ljubljana city varies by the number of passengers and their final destination. For bigger groups of tourists or business people, we offer a shuttle service with minivans. All prices when booked are final no matter any possible delays with landing, luggage or time spend on the road. If you choose to book a shuttle for your group, one of our drivers will wait for you at the exit from the Ljubljana airport terminal having a sign with the name you submitted, and in a matter of 25 minutes, you´ll be already at your hotel/hostel in Ljubjana downtown.

  For travelers looking at how to connect Ljubljana airport or any other tourist spot in Slovenia, with destinations in nearby Croatia, Austria, and Italy we also provide a private shuttle service on these directions. Many visitors choose Slovenia as one of the stops and then continue their trip to either Croatia or Italy. Very frequently they learn that public transportation connecting Slovenia with other countries is very poor or even non-existent. In some cases choosing private means of the passenger transportation is the only way to reach certain destinations and not so rare even cheaper than traveling with uncomfortable and crowded buses or trains. Of course, the final cost of shuttle service is always in conjunction with the number of passengers and type of vehicle, but it is worth doing some calculations in this regard. Please feel free to contact us, we gonna be very happy to answer your question or to do for you an exact cost calculation for a transfer to any custom destination. Operators are available in English, German and Russian at any time on +386 41 281 228, or send an email on airtrail.slovenia@gmail.com
Call us at +386 41 281 228
Email us at:airtrail.slovenia@gmail.com
Shuttle services Ljubljana airport price list per person:

Ljubljana airport shuttle to Ljubljana city from 15 eur
Ljubljana airport shuttle to Bled lake from 20 eur
Ljubljana airport shuttle to Bohinj lake from 23 eur
Ljubljana airport shuttle to Kranjska gora from 33 eur
Ljubljana airport shuttle to Piran from 45 eur
Ljubljana airport shuttle to Trieste from 45 eur
Ljubljana airport shuttle to Venice from 90 eur
Ljubljana airport shuttle to Zagreb from 60 eur
Ljubljana airport shuttle to Pula from 90 eur
Ljubljana airport shuttle to Vienna from 130 eur
shuttle service costs depends on number of passengers*
    Info and legal section Ljubljana airport shuttle page. Airtrail provides Ljubljana airport Slovenia Shuttle service as well as shuttle services from airports Ronchi dei legionari Trieste to Ljubljana, shuttle rides Marco Polo Venice Ljubljana, shuttle airport Franjo Tudjman Zagreb Ljubljana, plus shuttle to Slovenia from Austrian airports Graz, Vienna, and Salzburg. Shuttle services in Slovenia, Italy, and Croatia can be arranged also from hotels and hostels if the number of passengers is sufficient to add a line. Economy value shuttle transfers from cities in mainland Italy and Croatia are excluded from the budget price list and are provided upon agreement. Shuttle service in Slovenia connects all major tourist resorts with LJU airport and Ljubljana city center and train station. Irregular shuttle lines in Slovenia or from airports in Italy to Slovenia can be added for convention events or congress meetings, the price for shuttle service and timetable varies on customer demand. Prepayment for an international shuttle service to or from Slovenia is mandatory. Tags: Budget transportation Slovenia, Economy transfers Ljubljana, Ljubljana Airport Shuttle. Geotag Slovenia, Lubiana, Lublana, Ljublana. Thank you for visiting the Ljubljana airport shuttle page.