Taxi transfer to Umag
  Low cost taxi transfers to Umag from Ljubljana Slovenia
   Taxi transfer to Umag Croatia from Ljubljana airport Slovenia. It is 152 kilometers to Umag from Ljubljana airport, 134 kilometers when starting your journey from Ljubljana train station. It takes less than two hour ride to reach Umag from airport and some 20 minutes less from Ljubljana centre.
   Umag's rise as a popular tourist destination in Croatia is a no surprise. The scenic Istrian city along the Adriatic Coast holds unmatched beauty and distinction.With a coastline filled with stunning beaches, Umag has positioned itself as an well know summer destination in Europe. But the sea is only one of the reasons Umag stands out as an exceptional vacation site.Umag is a city full of endless entertainment possibilities. Exciting events such as the ATP Croatia Open, held each summer at the stadium in Stella Maris resort, have pushed Umag to the forefront of Adriatic tourism.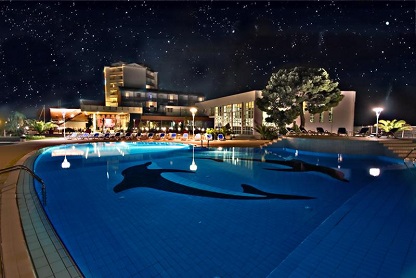 Near to Umag you can find other interesting adriatic coast-towns. Literally just around the corner at some good 30 kilometers distance from Umag is Poreč. Poreč is a very popular summer destination for holidaymakers from Croatia and different parts of Europe. The summer visitors value the city that is still keeping its historical values, which can be seen in the historical city center. Many of them probably do not realize that they are walking on the streets which were built during the Roman times. Poreč is so popular that the number of tourists exceeds the number of residents during summer months.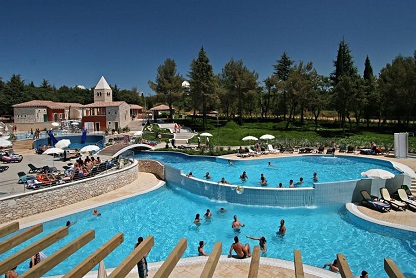 At airtrail we offer fixed price private transfer from Ljubljana airport or from Ljubljana city. Price for taxi transfer from Ljubljana airport to Umag is 139 eur, from Ljubljana downtown 119 eur. For small groups up to 8 people we offer minivan for 189 eur when going to Umag directly from airport and 169 eur from Ljubljana centre. When necessary we can arange special child seats for families traveling with small kids, at no extra charge. All prices are fixed, no extras for luggage, highway fees, holidays, nightime or extra time spend on road in summer traffic jams.For more information call +386 41 281 228, we speak english, german, russian and serbian. Or you can send an iquiry to: airtrail.slovenia@gmail.com
  Call us now+386 41 281 228
     book by email,sms or online booking form
Listed prices are all costs included and per car:
Taxi transfer to Umag from airport Ljubljana 139 eur
Taxi transfer to Umag from Ljubljana 119 eur
Taxi transfer to Umag from Bled lake 169 eur
Taxi transfer to Umag from Bohinj 180 eur
Taxi transfer to Umag from airport Klagenfurt 190 eur
Taxi transfer to Umag from airport Venice 290 eur
Taxi transfer to Umag from Graz airport 290 eur
Taxi transfer to Croatia Poreč from airport Ljubljana 160 eur
Taxi transfer to Croatia Krk from airport Ljubljana 170 eur
Taxi transfer to Croatia Rovinj from airport Ljubljana 170 eur
Taxi transfer to Croatia Zrce from airport Ljubljana 250 eur
* for groups up to 8 passengers transfers with Minivan cost 40% more
Airtrail taxi service organizes transfer from airport Ljubljana taxi transfer to Umag, transfer from airport Ljubljana to Zadar,transfer from airport Ljubljana to Rijeka and transfer to all other destinations on croatian coast. We have best fixed prices for taxi from Ljubljana to Porec, taxi from Ljubljana to Zadar,taxi from Ljubljana to Pula,taxi from Ljubljana to Umag, taxi from Ljubljana to Rijeka and all other croatian coast towns. Servicing taxi transfer from Slovenia to Umag Croatia, from Ljubljana to Umag croatia, from slovenia taxi transfer to Umag croatian coast, transfers to Umag croatian tourist hot spost.Long list of croatian town we regulary drive to: Savudrija,Poreč,Rovinj,Pula,Rijeka,Senj,Zadar.Private car service Ljubljana Slovenia to croatian islands: Cres, Krk, Pag, Rab...